The Smith Family Toy and Book Appeal supported by ANZ
Go to gift selection
ANZ is pleased to support The Smith Family Toy and Book Appeal. You can take part by purchasing a gift for a disadvantaged child this Christmas.

Help make sure there is something under the Christmas tree for these kids by simply clicking on the
GIVE HERE
button.
HOW YOU CAN HELP?

Your gift of a new toy or books will bring a smile to a disadvantaged child's face this Christmas.
Sadly, thousands of Aussie kids will go without receiving a gift this holiday season simply because their families can't afford it. This year, with your help, The Smith Family aim to deliver over 43,500 new toys and 29,000 new books to children in need around Australia.
To help make sure there is something under the Christmas tree:
1. Click on the GIVE HERE button


2. Select your gifts
3. Follow the easy steps to purchase the items
4. It's easy and quick and the toys will be
delivered directly to the Smith Family
The Smith Family is a national independent children's charity committed to helping disadvantaged Australian children by unlocking opportunities through education and learning. No child should feel left out. Especially at Christmas. Help break the barriers of disadvantage by donating to The Smith Family Toy and Book Appeal today. Your support means everything to these children.


------------------------------------------------------------------------------------------------------------------------------------------------------
Simply Giving links charities and donors, via a secure website facility, bringing convenience, efficiency, cost-savings and appropriateness to the giving process. Read more at www.simplygiving.com.au.
Spreading a little Christmas cheer to disadvantaged Aussie kids couldn't be easier. Simply Giving's online store features affordable gifts selected by The Smith Family to best suit the children, and your donated toy or book will make sure a disadvantaged child doesn't miss out this Christmas. Simply Giving will deliver your gift direct to The Smith Family. Donate online to receive a FREE Certificate of Appreciation, Gift Card or Origami Gift Box.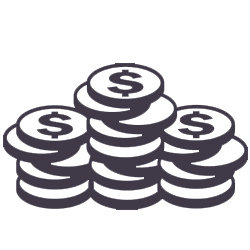 $0
Has been donated thus far, out of our goal of $200.